Arbitrage funds has been the flavour of the season recently. In CY 2021, it recevied net inflows of INR 42,287 crores. Before we understand what are Arbitrage Funds, let's first see what does 'Arbitrage' mean.
Arbitrage is a practice through which an asset/security is simultaneously bought/sold to take advantage of the price differential. For e.g. You buy an iPhone from the USA for $1,000 (INR 75,000) and come and sell it in India for INR 1,00,000. You can earn a risk-free profit of INR 25,000 by simultaneously buying and selling the same asset i.e. iPhone in 2 different markets i.e. USA and India.
What are Arbitrage Funds?
Arbitrage Funds work on the same principle. They seek to generate income/gains through arbitrage opportunities arising out of the price differential in a security between the cash and derivative segment and within derivatives segment. They also allocate a certain percentage of their investments in debt securities and money market instruments.
The fund manager takes a completely hedged and off-setting position to ensure that the fund is not exposed to any specific equity risk.
Arbitrage funds buy in the cash market and sell the same security in the Futures & Options (F&O) market to lock in the profits irrespective of the actual price movement in the underlying security. For e.g. Suppose the price of security A in the cash market is INR 1,000 and in the futures market at INR 1,010. The fund manager will buy the security today and simultaneously short a futures contract to sell the shares towards the end of the month thereby locking in a risk-free profit of INR 10.
Or let's say the price of Security A is INR 1,000 on the Bombay Stock Exchange (BSE) and INR 1,002 on the National Stock Exchange (NSE). One can simultaneously buy the stock on BSE and sell it on NSE and earn a profit of INR 2.
Things to consider when investing:
a. Risk: These are low-risk investments with the probability of loss of capital almost nil. Since these funds do not have any open equity positions, they have very little/no volatility compared to other equity mutual funds.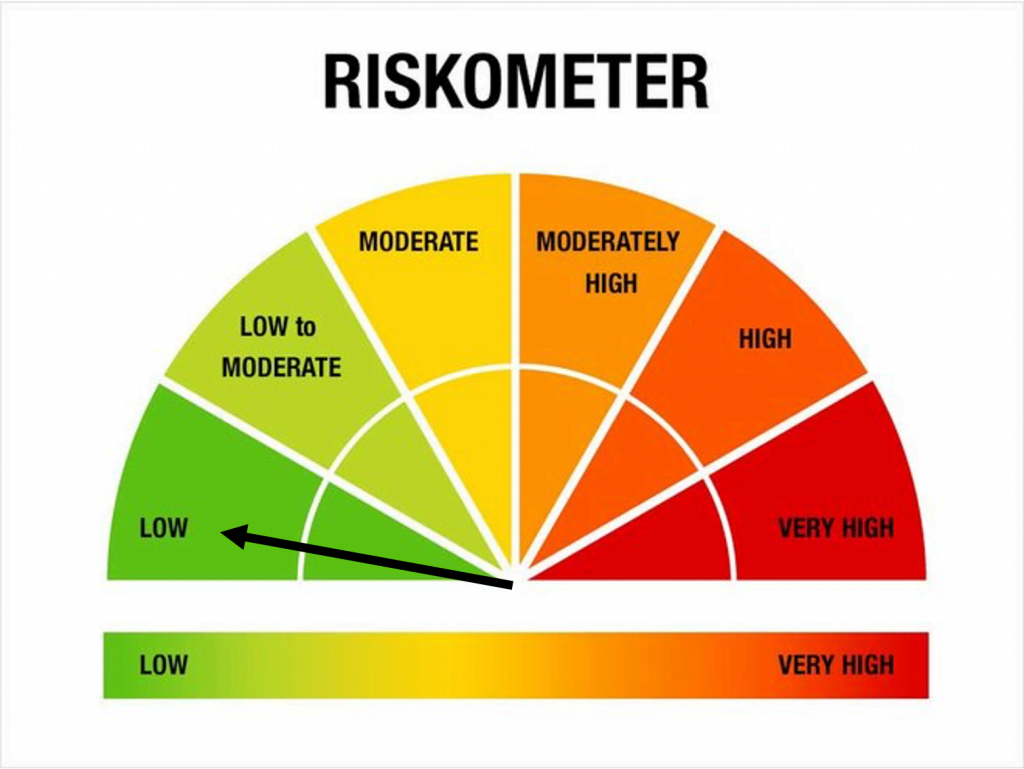 b. Return: There has been downward pressure on the returns generated by these funds. On average, they have delivered an annualized return of +4-5% in the last 2 years. This has been due to the expansionary monetary policy of the central bank which has led to the tightening in yields.
c. Investment Horizon: These funds are suited to park your short-term money and ideally you should stay invested in these funds for a period of 3-12 months.
d. Exit Load: Arbitrage funds usually levy an exit load of up to 0.25% if the money is redeemed before 30 days.
d. Taxation: One of the biggest benefits of arbitrage funds is the favourable taxation vis-à-vis debt mutual funds. Since these are taxed as equity, these funds generate higher post-tax returns compared to their debt counterparts.
| | | |
| --- | --- | --- |
| | Short-term Capital Gains | Long-term Capital Gains |
| Equity Funds | 15% | 10% post gains of INR 1 lakh |
| Debt Funds | Per individual tax slab | 20% post indexation benefits |
Should I invest in an Arbitrage Fund?
Our view is that an Arbitrage fund offers a much better alternative to Liquid Funds or other short-duration debt funds because of its tax benefits. So, you should only consider investing in it if you are looking for a safe avenue to park your money for a period of 3-12 months.
Short-term interest rates are expected to move up in the next 3-6 months. Arbitrage funds mostly index the short-term interest rate regime in the economy and therefore one can expect the returns from these funds to also move in line with the monetary policy. However, do not expect these funds to give you long-term wealth creation opportunities.
As some of our clients would know, we at Daulat are never a big proponent of just recommending individual funds. Rather, we focus on providing holistic investment solutions through our multi-asset model portfolios called DMAS which takes into account a whole host of factors including your life goals, individual risk profile etc.
Speak to one of our wealth experts today!
Don't wait until it's too late.
Start today and secure your future.